19 springhengsten beloond met ticket tweede bezichtiging
Vandaag wist de hengstenkeuringscommissie nog eens 19 springhengsten te belonen met een ticket voor de tweede bezichtiging tijdens de KWPN Stallion Show begin volgend jaar in de Brabanthallen in 's-Hertogenbosch. In de ochtend sprongen negen jonge hengsten in het oog, waarvan maar liefst drie nakomelingen van Harrie Smolders' tophengst Emerald Van 'T Ruytershof (v. Diamant de Semilly). In de middag werd daar nog een nakomeling van de voshengst aan toegevoegd.
Ook wees de commissie een zoon uit de tweede jaargang van de KWPN-goedgekeurde Oldenburger Herakles aan: Old Shatterhand TCS (catalogusnummer 108, uit een merrie van Voltaire).
In de middag werd de groep aangevuld met nog eens 10 hengsten. Ondermeer Cayetano Z (v. Caretano) kreeg een nakomeling aangewezen uit zijn eerste jaargang: catalogusnummer 69, uit een merrie van Phin Phin). Diamant de Semilly leverde twee nakomelingen.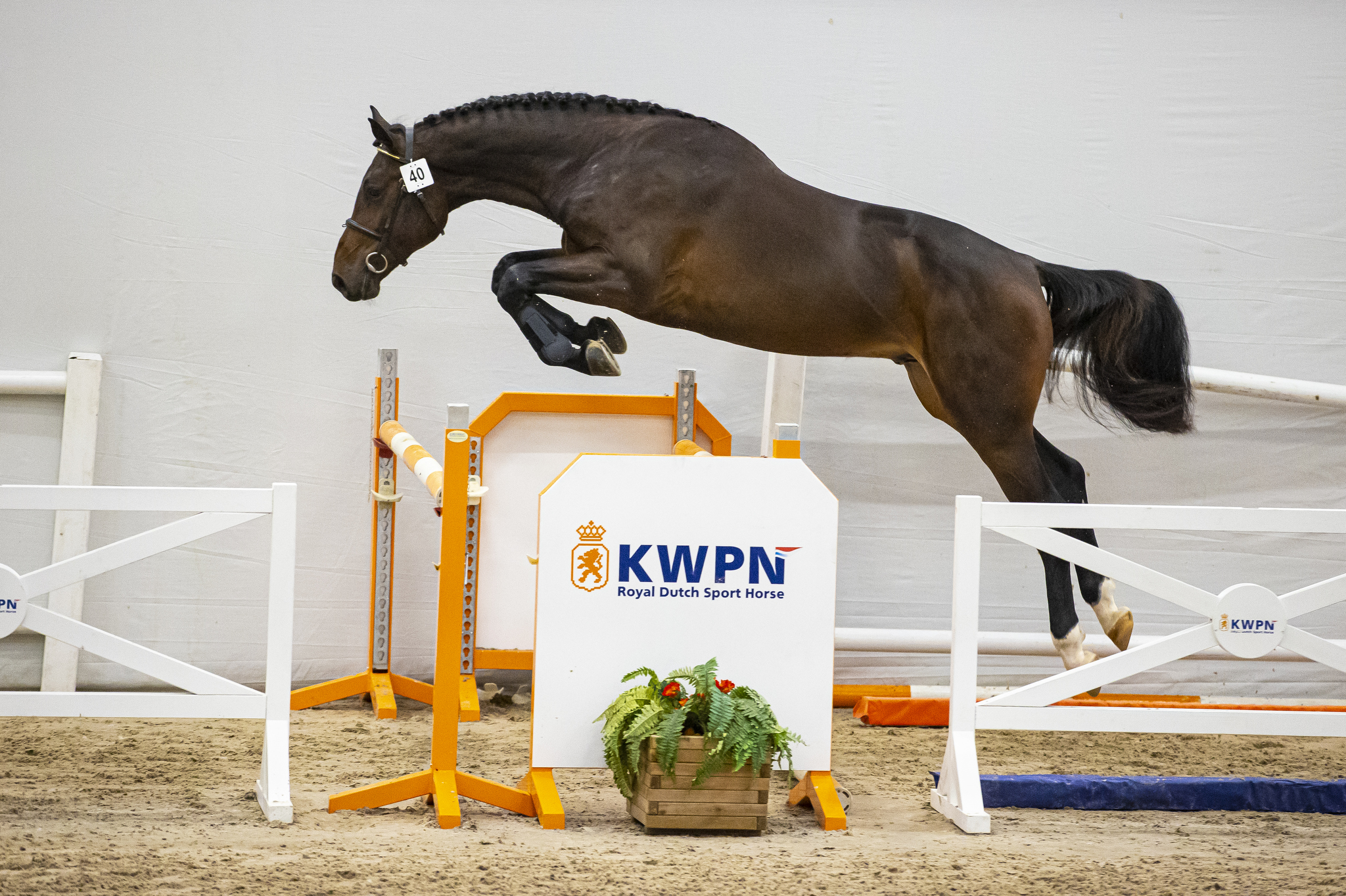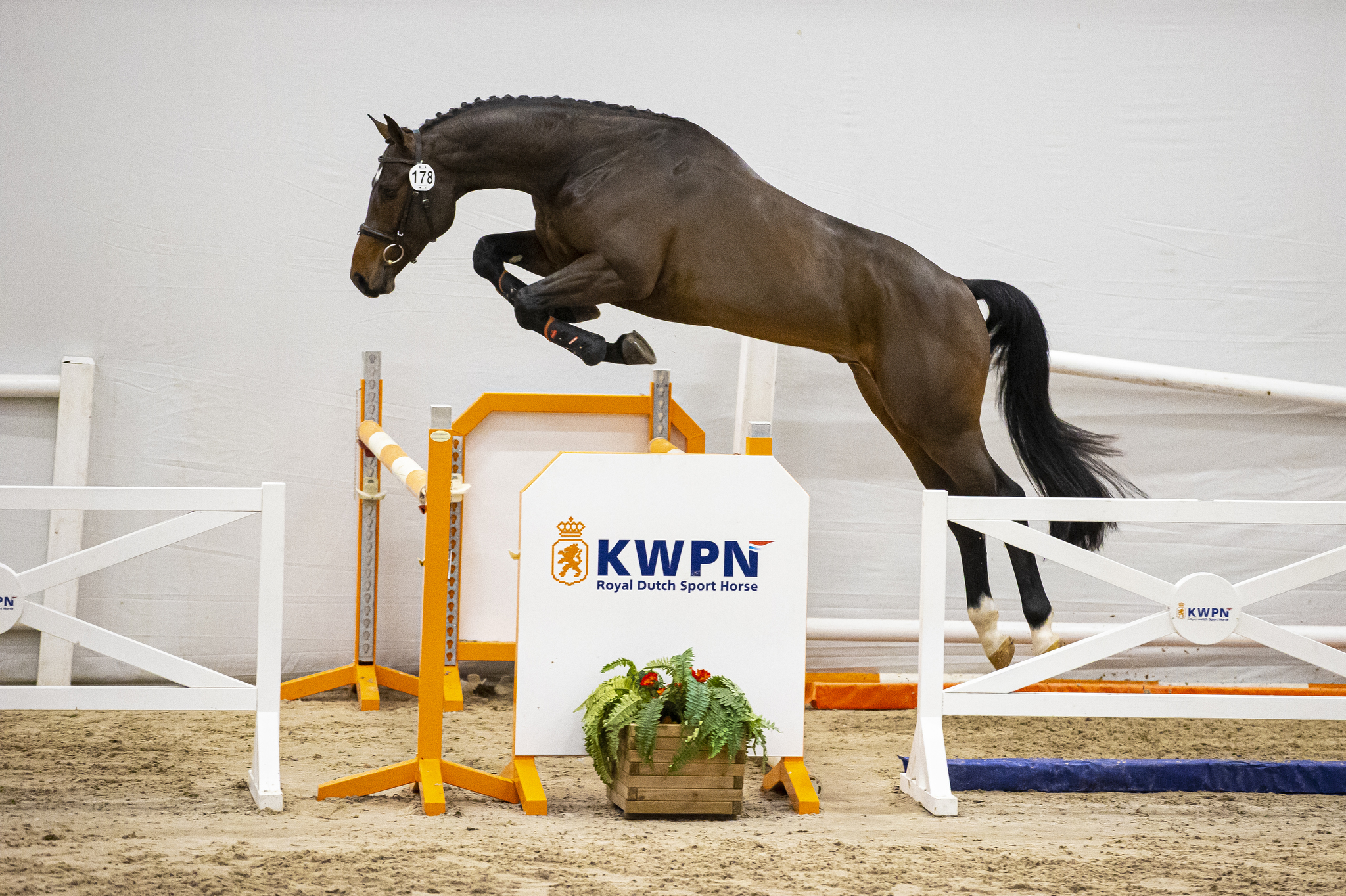 Geselecteerde hengsten
De volgende negentien hengsten maken hun opwachting tijdens de hengstenkeuring in Den Bosch. In totaal komt de commissie daarmee op 64 springhengsten: morgen is de laatste dag voor de springhengsten en verschijnen eveneens de Gelderse hengsten in de baan.
040. On My Mind (Cayetano Z x Thunder van de Zuuthoeve)
066. On Time (Dallas VDL x Indoctro)
069. Off White (Di Cantero van ter Hulst x Phin Phin)
070. Diacasan VL Z (Diacontinus x Casago)
071. On The Spot (Diamant de Semilly x Cornet Obolenksy)
073. Opaal Go (Diamant de Semilly x Stakkato)
081. The Eternal Sunshine PM (Emerald van 't Ruytershof x Kashmir van Schuttershof)
082. Eduard AS Z (Emerald van 't Ruytershof x Lord Z)
085. Jaymerald du Trefle (Emerald van 't Ruytershof x Kannan)
086. Eddie (Emerald van 't Ruytershof x Casall)
088. NN (Etoulon VDL x Cornado I)
094. Onana W (Glasgow W v/h Merelsnest x Carrera VDL)
096. Otis (Grandorado TN x Quasimodo v/d Molendreef)
097. Hills Borough R.A. Z (Halifax van het Kluizebos x Corland)
105. Hashtag Who Else Z (Heartbeat x Comme Il Faut)
106. O'Macho VDP (Heartbreaker x Quidam de Revel)
108. Old Shatterhand TCS (Herakles x Voltaire)
110. Our Prince TR (Hermantico x Chin Chin)
178. Oval Office (United Touch S x Spartacus)
Foto's
Vandaag én de rest van deze en volgende week is DigiShots aanwezig om alle hengsten te fotograferen. De foto's kunnen worden nabesteld via onze Oypo-pagina.
Bron: DigiShots