CH Deurne: Dutch Jumping Championships off to a thrilling start
This weekend, the Dutch Jumping Championships (NK Springen) take place during CH Deurne at the Green Valley Estate. Today, during the Dutch national holiday of Kingsday, the Children, Juniors, Young Riders and Seniors are off to a good start.
In the final class of the day, the 1.50-1.55 meter Van Mossel Prize for Seniors, it was Jur Vrieling and Fiumicino van de Kalevallei (v. Plot Blue) who took the lead. Maikel van der Vleuten and Luigi D'Eclipse (v. Catoki) ended in second place and Pim Mulder rode his Memphis Z (v. MyLord Carthago) to the third spot. They surely set themselves up for a thrilling Championship, which will be ridden over three rounds with the grande finale taking place this Sunday afternoon.
Youth set themselves up for a fierce battle
In the morning, Liv Linssen managed to top the charts in the Children-class, riding her Contendro 2-mare Lacona. They put in a clear round, staying just ahead of Ella Wolleswinkel with Capone T (v. Casado). The top three was made complete by Rens Grootelaar and Lord K (v. Le Primeux X). Their fight for the medals continues tomorrow and will be completed on Saturday afternoon.
The 1.35 meter Molenkoning Prize for Juniors was won by Thijmen Vos. His Womanizer-gelding I've Got The Key, definitely had the key to unlocking their way towards a possible medal. Logan Fiechter and E Hoodstock Z (v. Emerald) finished second and Jop Keunen and Lewis PK (v. Gaspahr) completed the podium.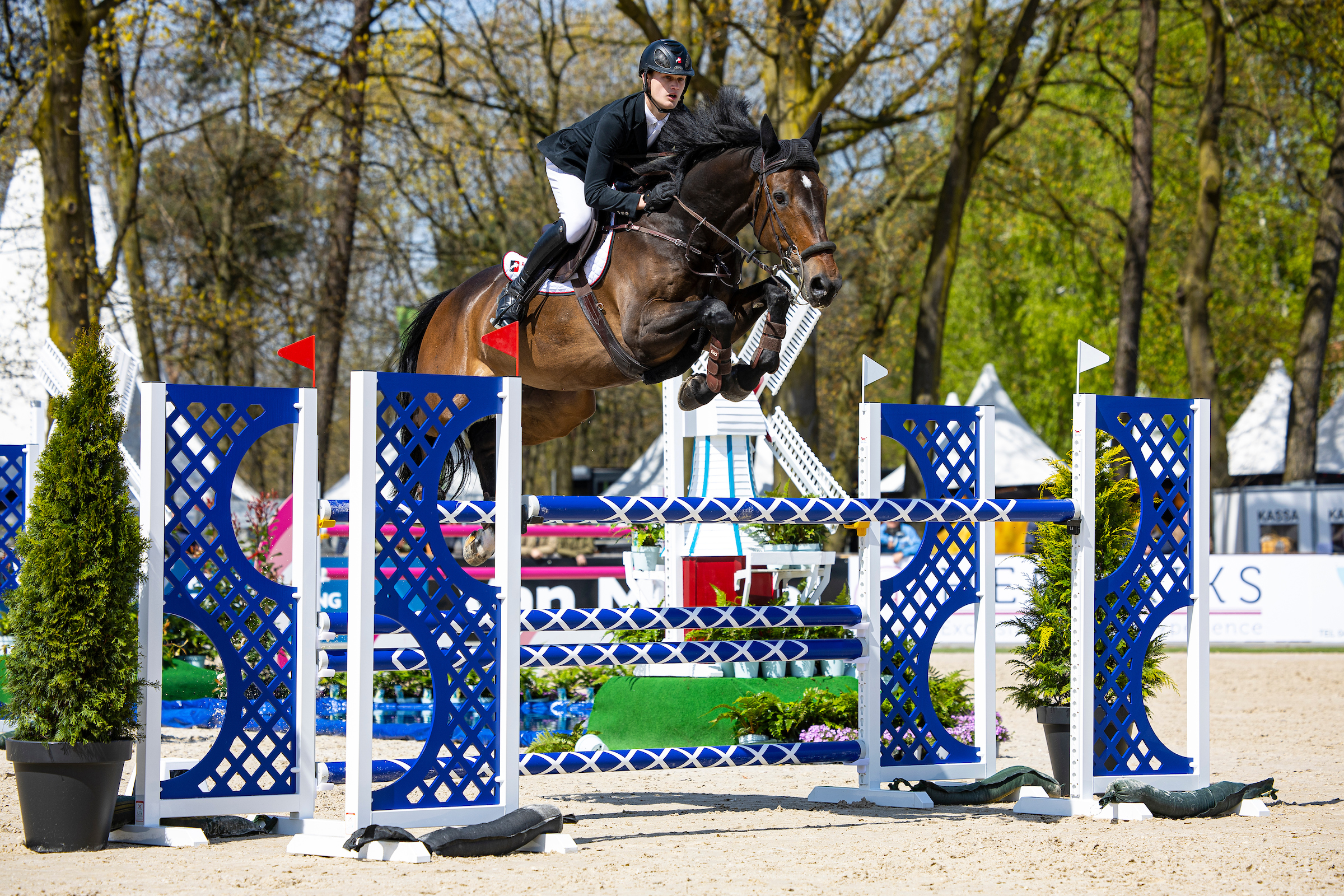 It was Skye Morssinkhof who finished in first place in the 1.40 meter Roelofsen Horsetrucks Prize for Young Riders. Riding her trusty G-Vigino-Blue (v. VDL Zirocco Blue), she was just quicker then Auke Geenstra and Jolineke (v. Starpower). Mart IJland and Kaida CM finished in third place.
You'll be able to find the complete results and tomorrow's start list over here.
Source: DigiShots News