Day two of the KWPN stallion selection: 17 stallions selected
A successful start yesterday at the KWPN Stallion Selection in Ermelo, The Netherlands. A total of 47 stallions were inspected, of which 15 received an invite for the second round viewing in February next year. Today another 53 stallions made their appearance in the couloir, resulting in another 17 young dressage stallions being selected.
Like yesterday, the viewing can be followed live through www.kwpn.tv and the online catalogue can be downloaded here. DigiShots will be present throughout the whole event. Every day we'll share the photographs of the selected stallions on our website. As usual, it'll be possible to order the photographs at our photo booth in Ermelo or online.
Results
The following dressage stallions have been selected by the stallion committee (consisting of Bert Rutten, Johan Hamminga, Wouter Plaizier and aspirant-member Sönke Rothenberger) today:
543. Perfect (Valverde x Apache). Fokker/geregisteerde: A. van Erp, Heesch
302. Pachanga (Apache x Desperado). Fokker: A. Valk, Gorinchem & G.C. van der Koppel, Wadenoijen. Geregisteerde: A. Valk, Gorinchem & I.P.S. Horse Group BV, Elshout
305. Percy Jackson (Blue Hors Fifty Cent x Johnson). Fokker: H. Veurink, Bergentheim. Geregisteerde: H. Veurink, Bergentheim & Stal Laarakkers, Vledderveen
340. Prestwick (Fontaine TN x Guardian S). Fokker: C.B.F.M. van der Meer & L. Meijer, Noordwijkerhout. Geregisteerde: Stal van de Sande, Liemde & Stik, Geffen.
326. Phanton (Ebony x Dreamcatcher). Fokker/geregisteerde: W. Hoogeslag, Haarle
332. Pax P (Escolar x Florencio). Fokker: Pegasus Stables, Bentelo. Geregisteerde: Pegasus Stables, Bentelo, J.M. van Uijtert, Heerewaarden & B. Blauwgeers, Geesteren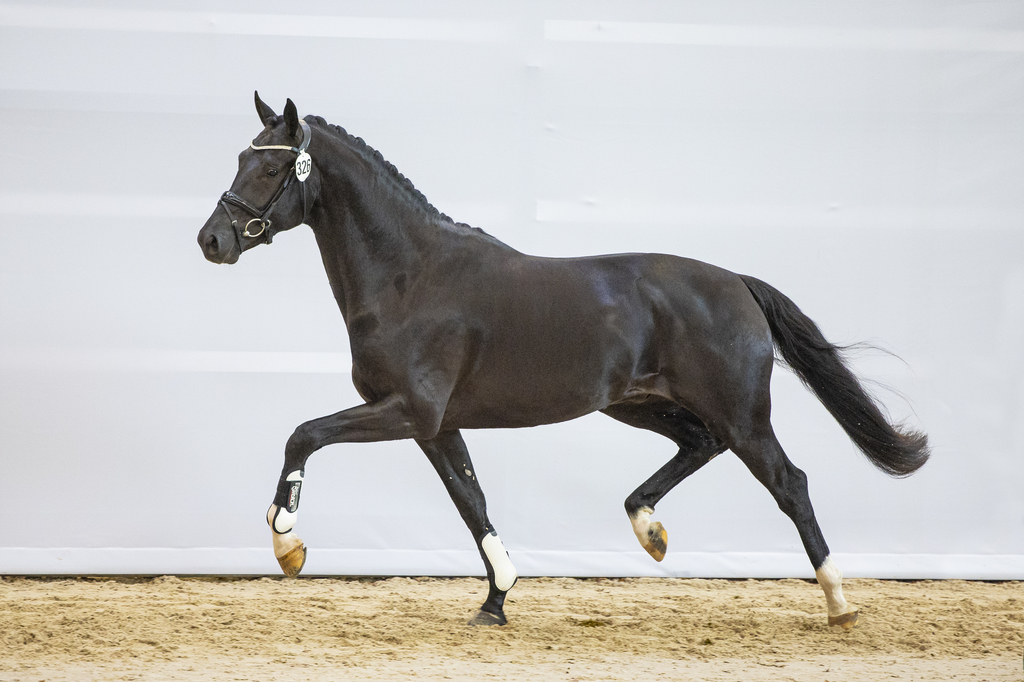 337. Pink Floyd (Finest Selection x UB40). Fokker/geregisteerde: G.A.J. Koeman & De Dalhoeve, Ommeren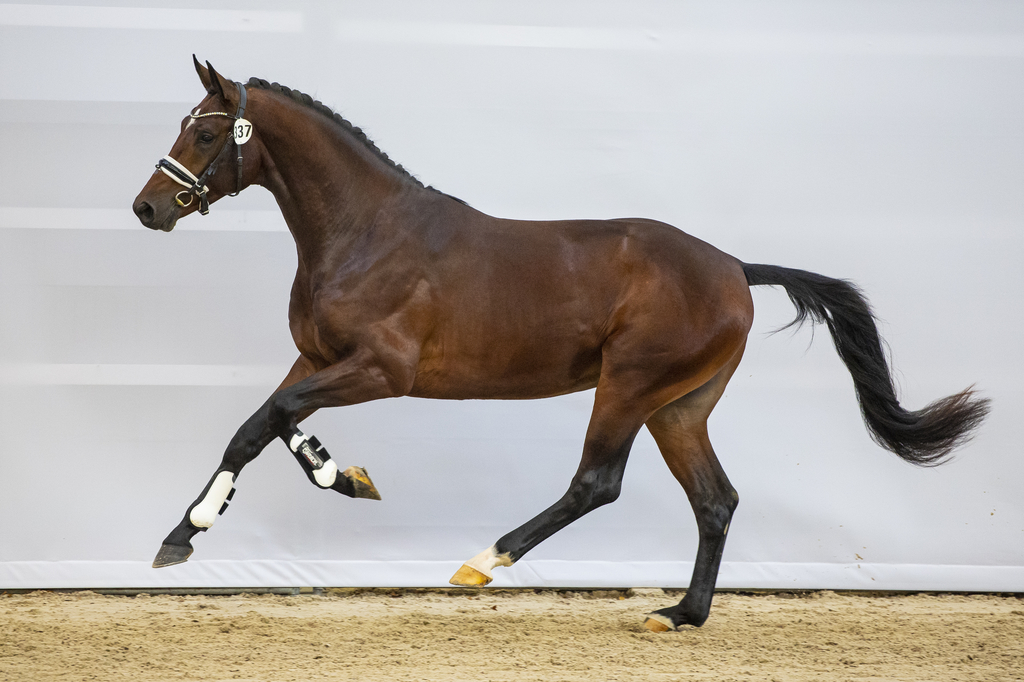 300. Pythagoras WK (All At One x Vitalis). Fokker: Stal 104 BV, Wijdewormer. Geregisteerde: F.E.O. Loos, Steenbergen & W.J.A. van Kampen, Steggerda
307. Please Me (Cum Laude x Glamourdale). Fokker/geregistreerde: L. Heida, Oldeholtpade
343. Perrero (For Ferrero x Everdale). Fokker: M. & J.J.C. de Man, Herwijnen. Geregisteerde: Van Olst Horses, Den Hout
352. Precious Diamond van de Paulinehoeve (For Romance x Negro). Fokker: P.A. den Bakker, Hellevoetsluis. Geregisteerde: N.F. Witte, Schijndel & M.H.M. Hellings, Den Dungen
353. Flusfour (For Romance x Apache). Fokker: B. Roerink, Beilen. Geregisteerde: B. Roerink, Beilen & Trainingsstal Witte Scholtens VOF, Gorinchem
304. Puronn L (Blue Hors Farrell x Rubin Royal). Fokker/geregisteerde: J. Lamers, Oss
314. Playboy (Deparon U.S. x Tango). Fokker: A.J.D.M. Gijsbers, Loosbroek. Geregisteerde: B. Pouw, Nieuwerbrug aan den Rijn
324. Pablo Geuzenhof (Don Olymbrio x Uphill). Fokker: S. Maakenschijn, Chaam. Geregisteerde: MiGa Horses BV, Oosterbeek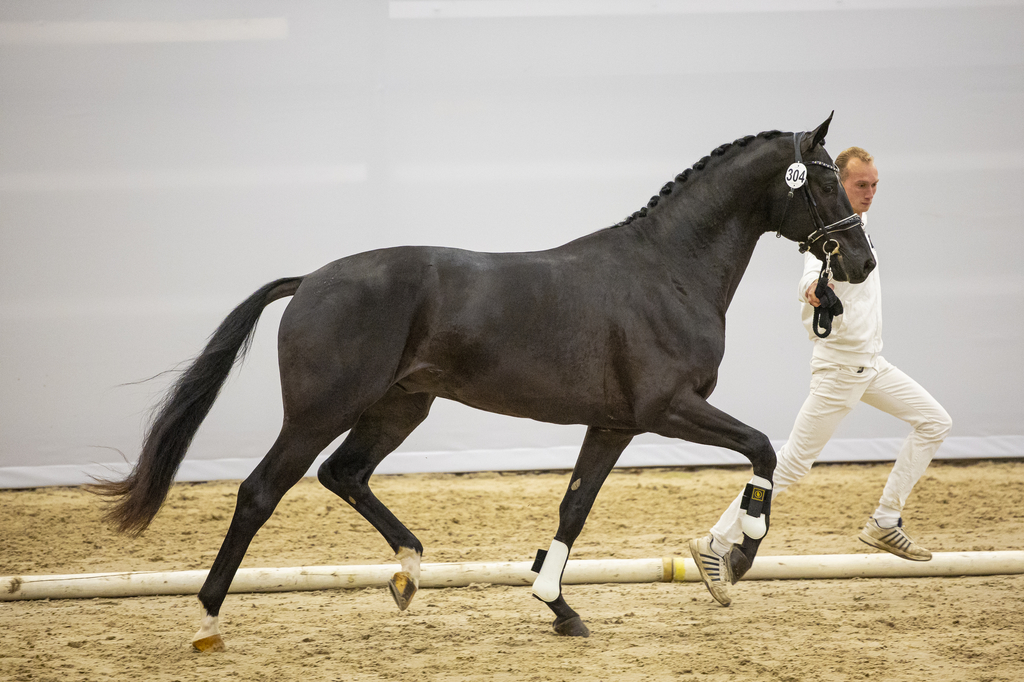 319. Purple Rain V.O.D. (Desperado x Negro). Fokker: A.J. van Os, Sprang-Capelle. Geregisteerde: A.J. van Os & T. van Os, Sprang-Capelle
320. Paddock Wood Turfhorst (Desperado x De Niro). Fokker: Stoeterij Turfhorst BV, Wezep. Geregisteerde: Stoeterij Turfhorst BV, Wezep & Trainingsstal Witte Scholtens VOF, Gorinchem
Source: DigiShots