Sweden in the lead at European Championships Riesenbeck
Today, the very first part of the FEI Jumping European Championships in Riesenbeck was on the program. This speed and agility course was won by David Will and C Vier (v. Cardento 933): they rode a lovely, constant round and took each and every opportunity that was possible to take away some time, by riding through the inside or with one less stride. Being able to do so is one of the main advantages of starting as one of the last riders. The pair crossed the finish line in 71.66 seconds. Second place was for theSwede Peder Fredericson with Catch Me Not S, also an offspring of Cardento 933. They clocked a time of 72.58 sec. Douglas Lindelöw was in the lead for a long time with the Chacco Blue-offspring Casquo Blue, but eventually ended in third place with a time of 73.99 seconds.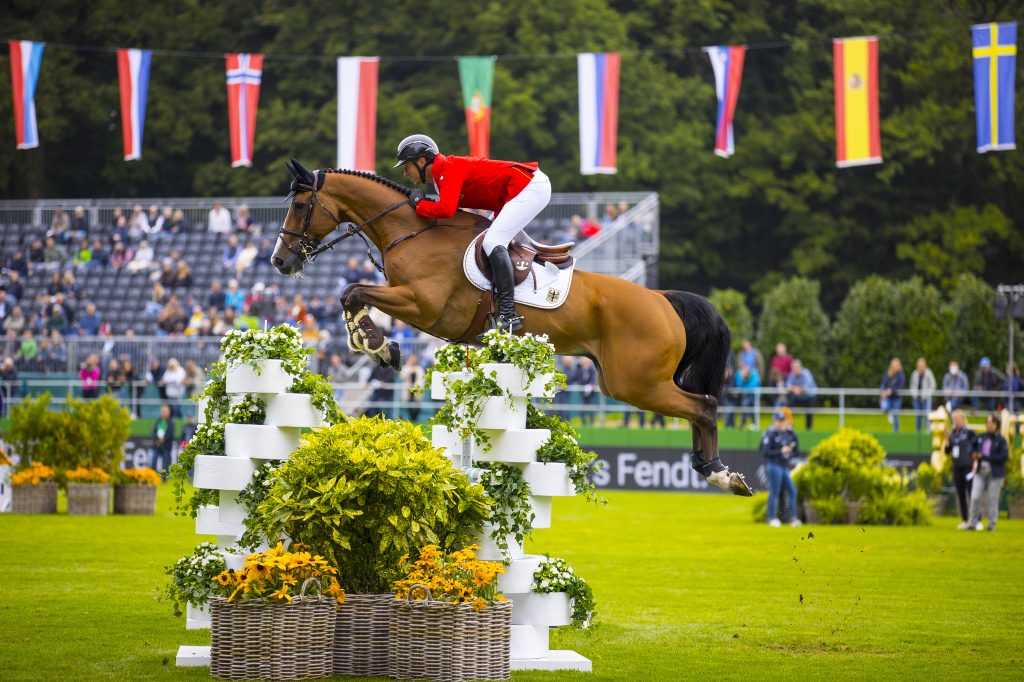 These results put Sweden in the lead in the standings with 3.59 points, followed by home country Germany with 4.77 points and Switzerland in third place with 5.47 points.
The FEI European Jumping Championships will be held this weekend at the beautiful accommodation of Riesenbeck International in Germany. Typically it's not usual to host the European Championships in the same year as the Olympics Games, but because the Olympics got postponed one year and it was uncertain what could and could not go on because of Covid, of these events were left on the calendar.

Tomorrow the program will be continued at 13:00 with the first part of the Nations Cup.